Incubators Used
Good stock of incubators, some ovens and vacuum ovens
Used Incubators 
Hereaus CO2 incubator
Gallenkamp size 3
Int dims 610 x 510 x 770mm glass door , fan, 240 litres GBP£595
Small Phillip Harris incubator.
---
Lab Ovens
New and Used laboratory ovens, laboratory incubators, industrial ovens, curing ovens and drying ovens.
Used laboratory Ovens 
Carbolite PF 30 Fan, digital control and temp. display. £650
Camlab Oven
Gallenkamp BR185H oven
Gallenkamp vacuum oven
Dual purpose lab. ovens/incubators
Water baths
Cooled incubators
Drying and warming cabinets
New General Purpose laboratory Ovens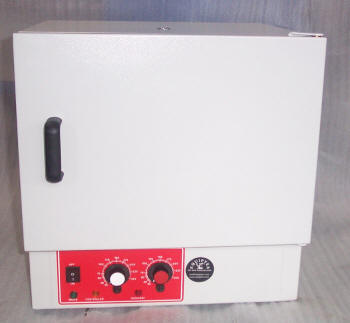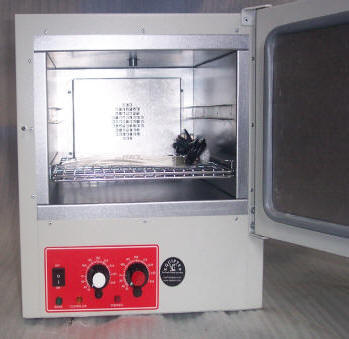 Specifications
〉10 sizes 6 to 200 litres
⟩Temperature range: 40 to 250C
〉 Fluctuation +/- 0.75C
⟩Easy clean powder coated body (fan circulated models)
〉Aluminium coated mild steel chamber
⟩Direct reading thermostat
⟩Display Safety overheat thermostat
⟩Horizontal style from 75 litres
〉Full two year warranty
〉C.E Compliant
Options
〉 Stainless Steel Chamber
〉Fan circulation (30 litre +)
⟩Microprocessor digital controller
Full two year warranty. Other accessories available on request
 Prices from £ 565 …New 18 litre oven or incubator !
Please contact us here to make an enquiry.