Used to rapidly determine wet and dry abrasion resistance of flexible materials including textiles, paper, leather and plastics to standards AATCC 93, M&S P26. Samples are rapidly tumbled within a cylindrical test chamber lined with an appropriate abrasion material. The tumbling action is provided by a propeller shaped rotor for a predetermined time at a predetermined speed. Can be specified with rotors and liners for ASTM/AATCC tests or for Marks & Spencer Tests (Accredited Suppliers only).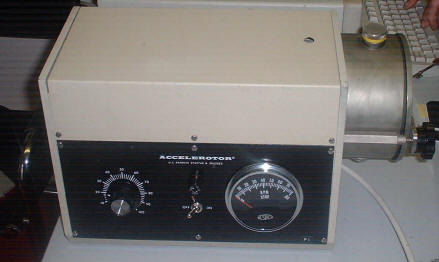 The VeriVide Accelerotor Viewer provides standardized viewing conditions for the grading of samples to various standards. Designed for the evaluation of samples that have been through the suggested AATCC Accelerotor tests, the Viewer allows you to grade abrasion and scuffing under controlled, lighting conditions, by providing a constant, flicker free, and even illumination via transmitted light.
The Accelerotor Viewer is supplied with interchangeable masks to increase it's flexibility, conforming to a wide range of standards and applications. Masks can also be supplied in specific sizes and shapes for individual customers needs, to a maximum size of 260mm x 135mm.
Also conforming to: AATCC 93, ASTM D1175, M&S P26, NEXT TM31