Used James Heals / SDL martindale abrasion testers in stock.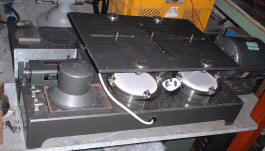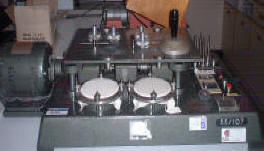 Recent martindale sold…
New Martindales also available.
Other Used Wear testers in stock:
CSI UWT universal wear tester + Franke
Taber abrasion twin head new also New calibrase wheels for Taber.
Wyzenbeek abrasion for furniture, upholstery and leather.
Heals Nu Martindale 6h ( Swiss pilling ?)
Old unnamed Martindale wear tester
Old Goodbrand Martindale abrasion
Heals Martindale fabric 4h square bases
Heals Martindale cloth 4h large counter
Heals Martindale 4h Heals Martindale 4h
Schopper
Stoll universal wear testers
Cutting press
Small Circular cutter
Large mart. circular cutter
To Standards: BS 3424 – 24 / 5690, BS EN ISO 12945-2, 12947-1, 12947-2, M&S P17, P19, P19C, NEXT 18, 18A, 18B, ISO 5470-2, ITO-40, JIS L 1096 8. 17. 5 METHOD E, WOOLMARK 112, 196, GB-T 4802.2,13775, 21196-1, 21196-2,7 BS EN 388, 530, 13770.
Universal wear tester to Standards FTMS 191, 5300, 5302, AATCC 119, 120, FORD EFB 15J2/BN 112-01, ASTM D3514, D3885, D3886.
Please contact us here to make an enquiry.